"We have two options, medically and emotionally: GIVE UP OR FIGHT LIKE HELL"-Lance Armstrong
FIGHT LIKE HELL IT IS!! I cannot and will not give up this fight.
I walked this past weekend in the 2016 Jimmy Fund walk to benefit cancer research with an amazing team of over 60 people. Together we raised over $27,000 and donations are continuing to roll in. We had a great day and I am so proud of our accomplishments in our first year participating and look forward to making this bigger and better for many years to come. Trevor and I are so blessed to have looked out on Sunday at the sea of people in pink Cabral Crusader's shirts and then to have photos sent to us of people who couldn't make the walk but wore the shirts to show that they were with us in spirit! WE thank each and everyone of you. This situation that we have found ourselves in with this diagnosis is awful but each and everyone of you have brought a smile to our faces and have helped us through this in some way whether you realize it or not.
A couple of weeks ago, my friend Eileen passed away from cancer. When I was first diagnosed Eileen told me that having cancer is a marathon not a sprint and she helped me with some positive words that got me through the initial shock of my situation. This year I walked in Eileen's memory.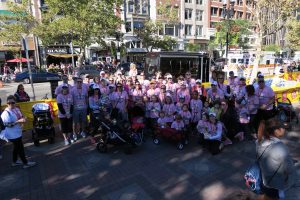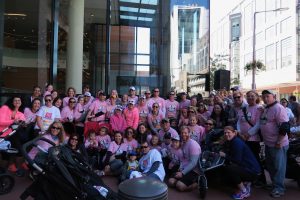 Here is a video of our walk that was put together by the amazing Melissa Scungio!!